Employment-Based Green Cards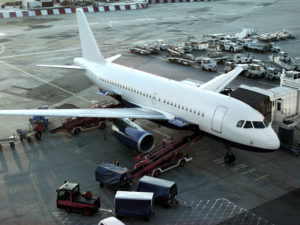 There are many ways to obtain an employment-based lawful permanent resident (i.e. employment based green card) status in the United States. Whether you are a business professional, outstanding researcher, entrepreneur, company executive, or an investor you have options when it comes to permanent working and residing in the United States.
You can obtain a green card through a job offer, self-petition, investment, or through special job categories. Some of the special job categories that allow for a United States green card include: an Afghan or Iraqi translator, a Broadcaster, an Employee of an International Employee, Iraqis who helped the U.S. Government, a NATO-6 Nonimmigrant, a Panama Canal Employee, and a physician with National Interest Waivers, and religious workers. Regardless of the path, you will be required to go through several steps based on which category of employment-based green card you are applying for.
There are five categories of employment-based green cards: EB-1, EB-2, EB-3, EB-4, and EB-5. Each of the categories has unique requirements and necessary documentation. Some of the categories require Labor Certification through the Department of Labor by the employer to show that there were was a shortage of American workers for that position. The five categories are defined as follows:
EB-1: Priority Workers
The Priority Workers category can include people with extraordinary ability in the fields of athletics, business, arts, sciences, or education. It can also include outstanding researchers, professors, and business executives.
EB-2: Professionals with Advanced Degrees or with Exceptional Ability
The EB-2 category can include people with advanced degrees, medical physicians, and people exceptional ability in the fields of business, the arts, or sciences.
EB-3: Skilled/Professional Workers
The Skilled or Professional Workers category can include professionals with bachelor's degrees, skilled workers with a minimum of two years training and experience, and some kinds of unskilled workers.
EB-4: Special Immigrants
The Special Immigrants category can include religious workers and employees of the United States government living overseas.
EB-5: Immigrant Investors
The Immigrant Investors category may include those investors who are seeking to reside in the United States because of an investment or commercial enterprise in the United States that creates jobs.
If you are considering obtaining an employment-based green card, you should consider hiring an attorney to navigate the process for your firm. At Raheen Law Group, we can help you understand the legal options you have and guide you through the complicated steps. Raheen Law Group will help you complete and file everything properly and timely.
Please contact Raheen Law Group for a FREE telephone consultation. We speak English, Farsi (Dari), Urdu, Hindi, and Punjabi.