A consumer contract is a type of contract for the sale of goods from a merchant to a consumer. A merchant is someone whose job is to sell goods and has skills or knowledge relating to the goods in the consumer contract. Some types of consumer contracts include: practical contracts, leases and surety contracts, and warranties. Most commonly, consumer contracts usually arise when credit is given for the purchase of a good or service and the payment is spread out over a period of time. Under this contract, the seller promises to give credit to the consumer in a similar way to a loan. The consumer then agrees to make the payments on time plus a fee or additional charge. This type of agreement is called buying on time or buying on credit.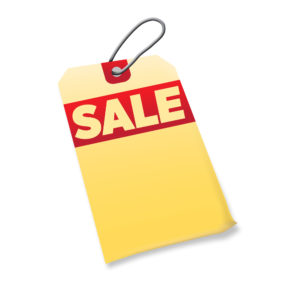 The law surrounding consumer contracts is complicated and sometimes not understood properly by consumers. Consumers usually do not ask to see a sales contract and usually do not read the consumer contract through and ask any questions about it. Yet, it is very important to understand any contract before signing it.
Before the consumer signs any contract, he or she must make sure he or she understands his/her rights under the contract, the finance charges, and the warranty or guarantees on the goods being sold. The consumer should check to see if the contract is fully filled out, in case of something being added to it after the consumer signs. The consumer should also request to receive a copy of the contract and request that all warranties or guarantees on the good or service being provided in writing. If the consumer doesn't understand any part of the contract, he or she should always ask an attorney to look it over.
There are many federal and state laws that protect consumers. There are special consumer protections relating to: advertising, telemarketing, door-to-door sales, purchases by mail, time-shares, pets, home appliances and home improvements, funeral homes, purchase of clubs, and travel. The Federal Truth-in-Lending Act requires banks, loans, companies, and businesses that loan money or credit to consumers to specify the cost of the loan in total. Therefore, consumers have a right to know how much and how long the payment will be.
When contracts are breached, consumers do have many options. Under consumer contract law, if a consumer buys a defective product, they can usually sue the merchant for a breach of contract. Occasionally, the basic remedy for a defective product is the return of the purchase price. However, if the consumer has to drive a long distance to return the product, he or she may be entitled to incidental damages to pay the travel expenses unless otherwise stated in the written contract. If a consumer is injured by a defective product, he or she can also sue the merchant or manufacturer under liability, sometimes even if there was no written contract. If a consumer purchases a faulty good from a merchant that goes out of business or is merged with another business, the consumer may still be entitled to payment for the damages.
At Raheen Law Group, we understand complicated issues surrounding consumer contracts. We can assist clients with reviewing and understanding prior to signing a contract to preserve their rights, interests and needs.  We can also assist with enforcing the terms of a current contract or warranty, or with pursuing legal action due to a breached contract.
If you need help understanding a consumer contract, contact us for a consultation.